LANA ORTEGA SELECTED AS ONE OF GOLF DIGEST'S TOP 50 BEST WOMEN TEACHERS IN AMERICA!
The Colorado Golf Academy at Green Valley Ranch is proud to announce that Lana Ortega was named one of America's 50 best women golf instructors by Golf Digest magazine in its June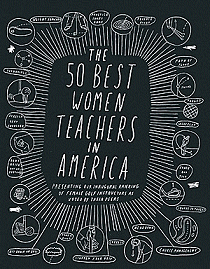 issue.
For the first time, Golf Digest has ranked the 50 Best Women Teachers in America by sending ballots to more than 1,100 female PGA of America members and LPGA Teaching & Club Professionals, and they produced a list of instructors with a combined 1,329 years of teaching experience in 21 states.
"This ranking by Golf Digest is both humbling and exciting," says Lana. "Being recognized nationally for doing something you love is quite an honor."
Other awards enjoyed by Lana Ortega are the 2005 LPGA Central Section Teacher of the Year and she was selected one of Golf for Women magazine's Top 50 Teachers five years in a row. Her instruction writings have appeared in GolfTips and Colorado AvidGolfer magazines, and The Denver Post.
Lana reverently brought Lana Ortega Golf back to Green Valley Ranch Golf Club's Colorado Golf Academy and is enjoying providing her top-of-class instruction at the state-of-the-art facility. Lana Ortega Golf focuses on providing a comprehensive golf learning experience for all types of golfers, with a special emphasis on women golfers.
Read Entire Golf Digest article